Nicky Dunn BSc (Hons) LicAc MBAcC at New Body Barn, Devizes
Traditional Chinese and 5 Element Acupuncture
Nicky is a fully qualified, fully insured acupuncturist and a member of the British Acupuncture Council (the UK's largest regulatory body for practitioners of traditional acupuncture).
She received a BSc Hons after studying for 3 1/2 years at the prestigious College of Integrated Chinese Medicine in Reading, and currently treats at two locations close to Devizes including New Body Barn at Lydeway.
She was taught an integrated style of acupuncture which combines the two popular styles - Traditional Chinese Medicine (Yin Yang style) and the 5 Elements (treating the person's constitution) therefore treating the whole person, body, mind and spirit. This means that she can treat physical, mental and emotional symptoms, as well as bringing about an improved sense of well-being.
What can be treated by Acupuncture?
Acupuncture is commonly used to treat a whole host of conditions, from stress and anxiety to vertigo, and back pain to urinary incontinence. View an information poster here. Check out the A-Z British Acupuncture Council Research Fact Sheets to show you the variety of conditions that can be treated: here
The Scottish Intercollegiate Guidelines Network (SIGN) recommends acupuncture for chronic pain.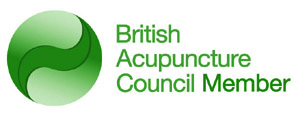 Testimonials:
"Nicky knows her stuff! I am finding the course of treatment both interesting and stimulating. Early days yet but I am confident we shall make progress. I have been extremely impressed with the extent of research Nicky has put into investigating my particular condition and has something new to contribute every time we meet. Thank you Nicky." - I.N.
"I can really recommend Nicky Dunn for acupuncture after having had a number of sessions with her. She has a very relaxing manner and is probably the most calming, non-judgemental alternative therapist I have ever had treatment with. I also found her to be very knowledgeable about my health concerns. Thank you Nicky" - R.C.
Nicky will be pleased to welcome you Tuesday afternoons, Thursday afternoons and evenings and Friday lunchtimes into afternoons at New Body Barn. Please mention New Body Barn when making contact. Email Nicky: or call 07707 642312