Private Blood Tests at New Body Barn, Devizes
What blood tests do we offer?

We offer a range of blood tests, from basic panels to comprehensive analyses, that can help detect potential health issues before they become more serious. Whether you are looking to track your cholesterol levels, monitor your blood sugar, have a menopause blood profile, our blood tests can provide you with the information you need to take control of your health.
Examples of blood tests we offer are:
Allergy Test
Cholesterol Levels
General Health Blood Test
Fertility Hormones
Menopause Hormones
Full Thyroid Profile
How soon should you expect results?
Most patients will receive their blood test results within 48 hours of their appointment. Your blood results will be reviewed by a private GP, and any abnormalities will be highlighted with guidance on what this may mean, and what to do next. Certain blood tests, such as our Allergy Test, may take 3-5 days for your results, due to the large number of biomarkers checked for.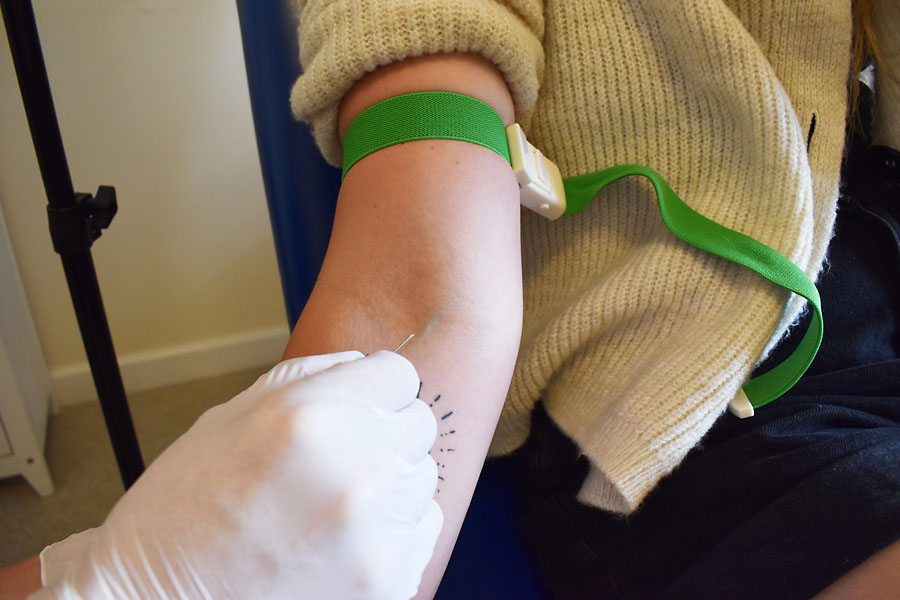 What is a typical appointment?
Decide what blood test you would like, then book an appointment online, by phone or via email. Appointments are very quick as all we require is a blood sample from a vein in your arm, and you should be finished within 10 minutes. We advise all patients to drink plenty of fluids in the 24 hours leading up to your appointment so that you are adequately hydrated, to increase the likelihood of a successful blood draw.
Why have blood tests done privately?
Our blood tests allow you to be proactive with your health. If you have struggled in the past to get a GP appointment or feel you haven't gotten the blood test you wanted, then you can now take matters into your own hands. Our blood tests have a very quick turnaround time, meaning you will have you results within 48 hours, often sooner! Blood tests can be customised so you can pick and choose additional biomarkers to add to your appointment.
Private blood test are available at New Body Barn, Devizes in the Vale of Pewsey.
New Body Barn is pleased to offer the services of Jordan Morris. Why not contact Jordan to arrange an appointment today. Read more about Jordan here